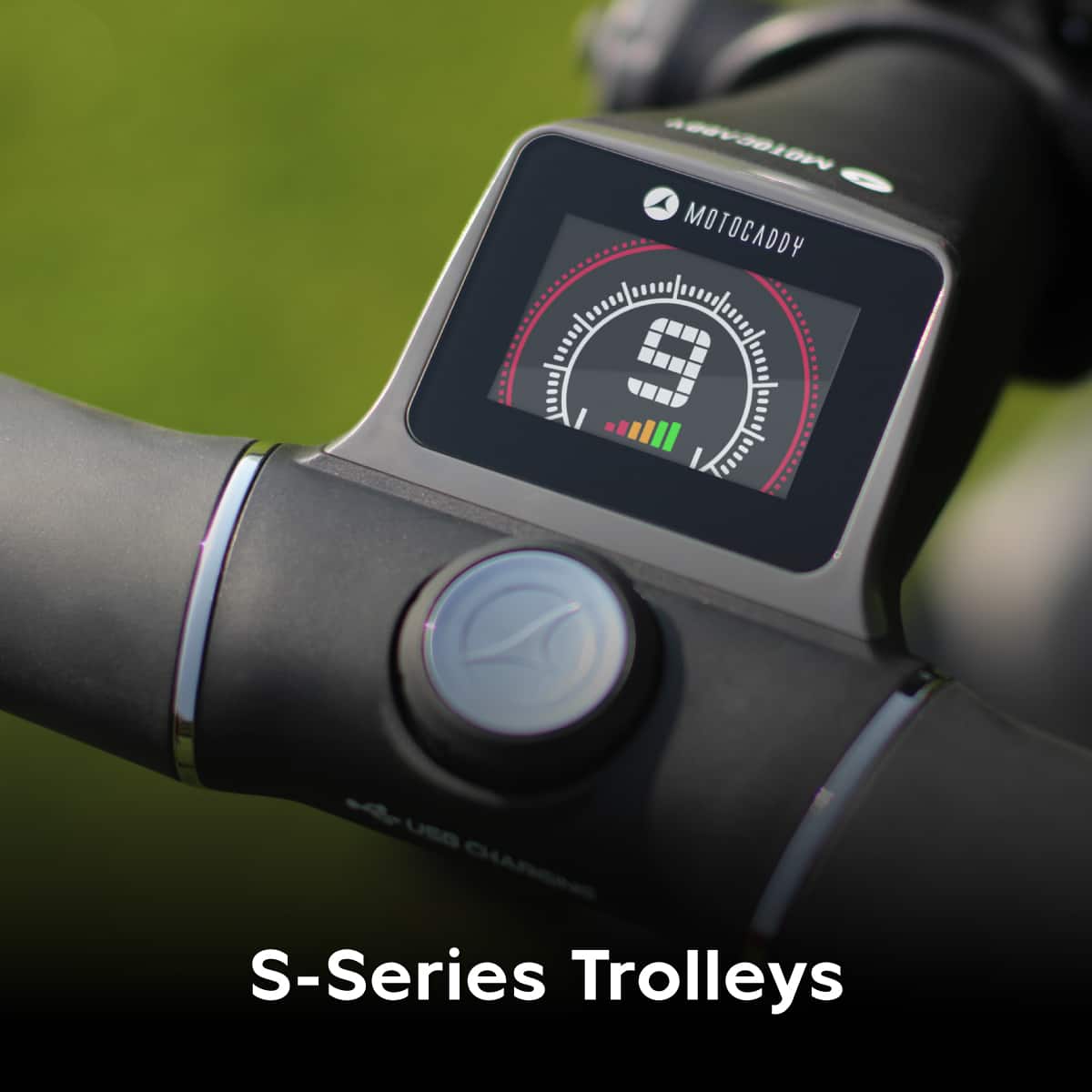 Motocaddy S-Series Trolleys
Welcome to the world of Motocaddy S-Series electric golf trolleys, where innovation meets elegance and performance. The S-Series range is designed to provide golfers with a seamless and enjoyable experience on the course, offering a perfect blend of style, functionality, and reliability.
The S-Series trolleys boast sleek and modern designs, exuding a sense of sophistication as you navigate the fairways. These electric trolleys are built with top-quality materials, ensuring durability and longevity, even in the most challenging playing conditions.

Equipped with powerful and whisper-quiet motors, the S-Series trolleys glide effortlessly across the course, providing a smooth and quiet ride. With easy-to-use controls and intuitive features, you can focus on your game without any distractions.

The S-Series range offers a variety of models to cater to different preferences and needs. From the S1, perfect for golfers seeking simplicity and straightforward functionality, to the feature-packed S5 GPS, designed for those who desire built in GPS, there's an S-Series trolley to suit every golfer.

In addition to their exceptional performance, the S-Series trolleys are designed with space-saving in mind. With easy-folding mechanisms, they can be quickly collapsed and stored, making transportation and storage a breeze.

Join the countless golfers who have chosen Motocaddy's S-Series electric golf trolleys for their game. Experience unmatched elegance, reliability, and ease of use on the greens, and elevate your golfing experience with the S-Series range today.