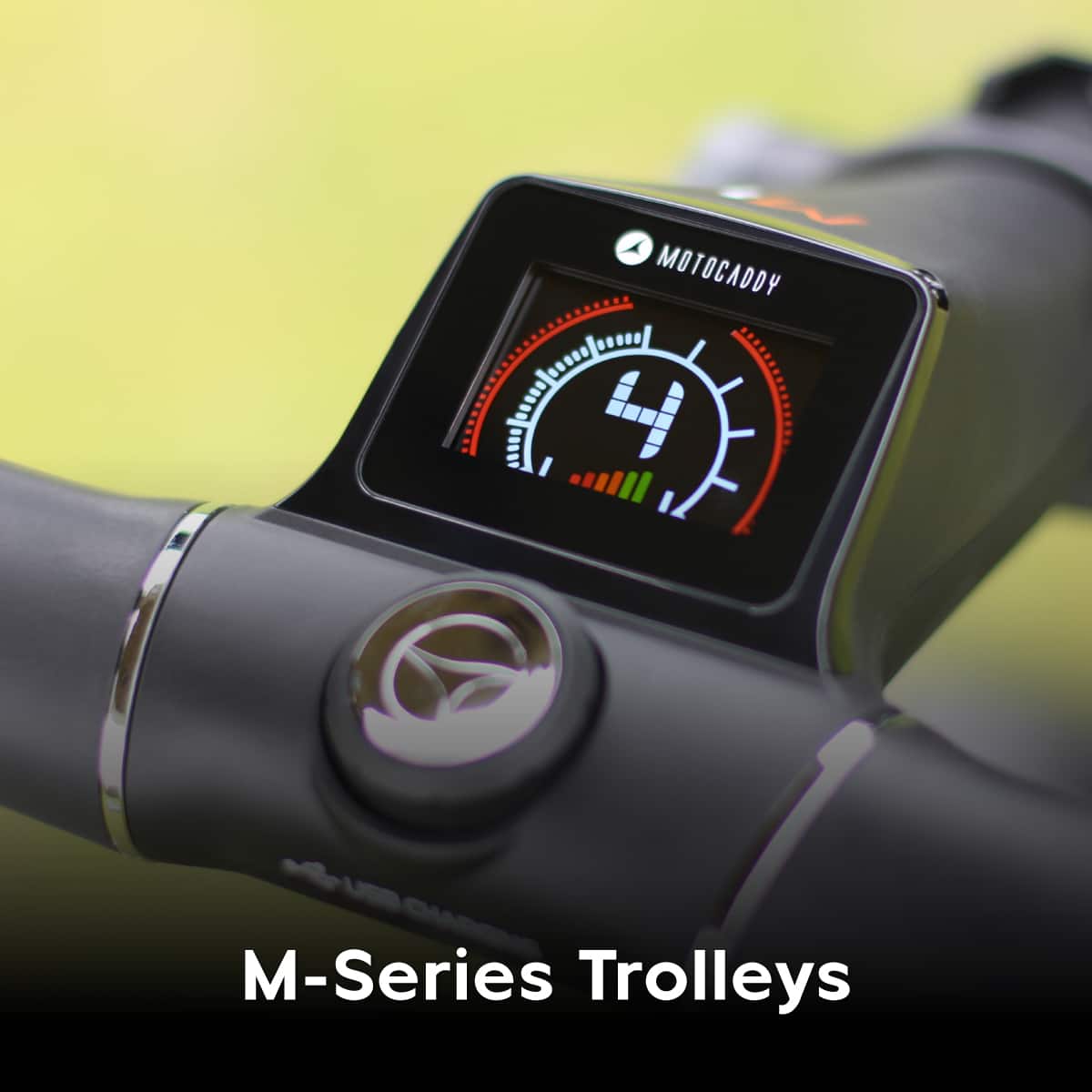 Motocaddy M-Series Trolleys
Introducing the revolutionary Motocaddy M series range of electric golf trolleys, where cutting-edge technology meets compact design for the ultimate golfing experience. The M series is crafted to bring unmatched convenience and style to the fairways, featuring small, compact folding sizes that make transportation and storage a breeze.
At the heart of the M series range is the M1 electric trolley, a marvel of engineering designed for simplicity and ease of use. With its incredibly compact folding mechanism, the M1 can be effortlessly folded down to a fraction of its size, fitting perfectly into the smallest car boots and storage spaces. Don't let its size fool you; the M1 boasts impressive performance, ensuring a smooth and enjoyable ride throughout your round.

For golfers seeking top-tier features, the M5 is the ultimate choice. Combining a fully-integrated GPS system with a super-responsive 3.5" touchscreen display, the M5 offers access to 40,000 pre-loaded courses, hazard information, and dynamic flag positioning. Yet, it remains impressively compact when folded, making it a fantastic blend of technology and portability.

For those who desire even more convenience, the M7 Remote takes the game to a whole new level. With full remote control capabilities, you can effortlessly guide the trolley from a distance, freeing yourself to focus solely on your game. When not in use, the M7 Remote compact folding size allows for easy storage, making it the ideal choice for golfers seeking a seamless and effortless golfing experience.

Experience the power of innovation and the joy of small compact folding sizes with the Motocaddy M series range of electric golf trolleys. Embrace unparalleled convenience, style, and performance with the M1, M5, and M7 Remote models, and take your golfing adventures to new heights.